2016 Garden Tours
Rhododendron growers like to show off their gardens. This year we only had 3 gardens open to us. The first garden belongs to Dick Murcott. His garden is rather large and is in a natural state. If a tree falls down, Dick prefers to leave it where it is so the nutrients in the wood slowly get processed back into the soil.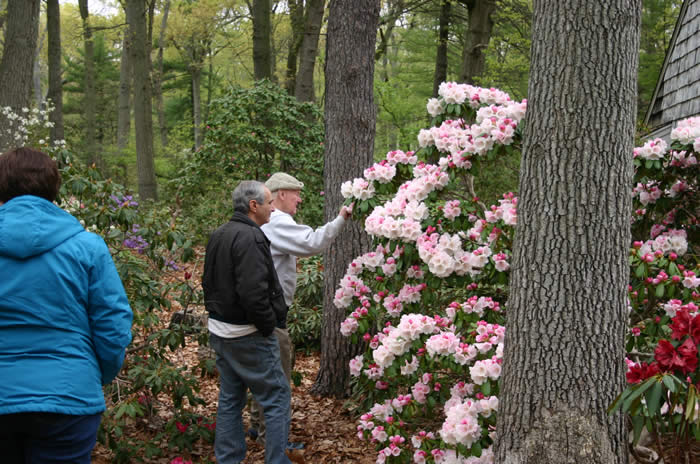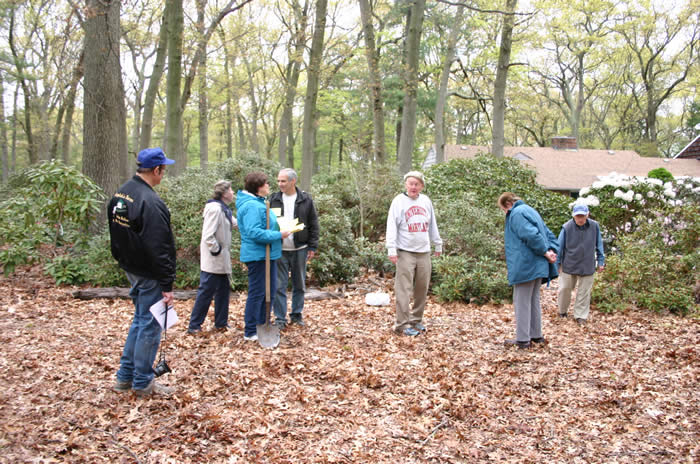 Rose Mauro came with a shovel to dig up some plants. Gee, I hope Mr. Murcott is aware of this!
On May 14th we toured Mare Ahern's garden. Mary is an accomplished artist and her garden is a reflection of her personality and talent: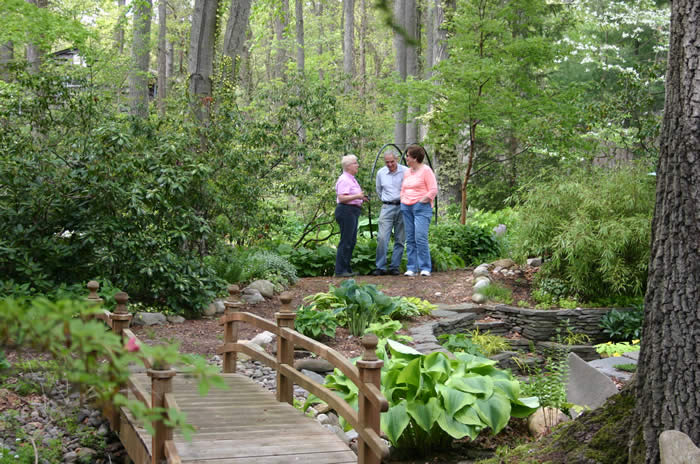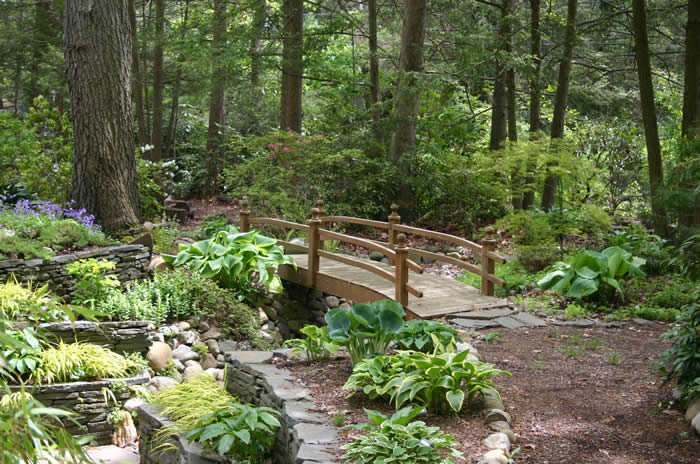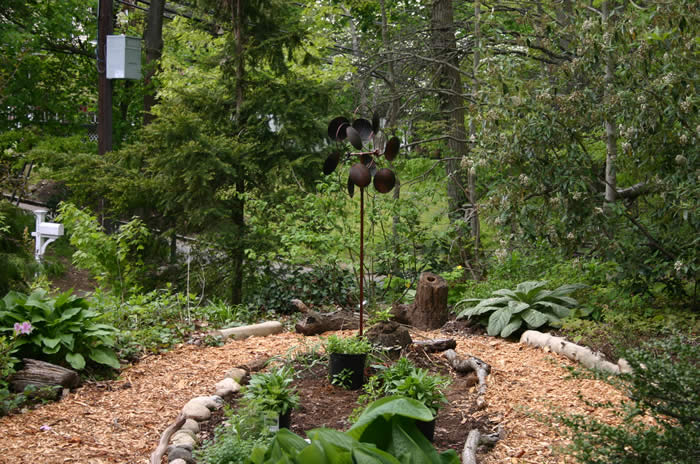 Immediately following the Ahern garden tour was the garden of Rosemarie and David Papayanopulos. Their garden shows their ecclectic tastes in plants other than rhododendrons. The freaky weather we've been experiencing killed off many of the blooms. Still, there is plenty to see and the tour always involves socializing.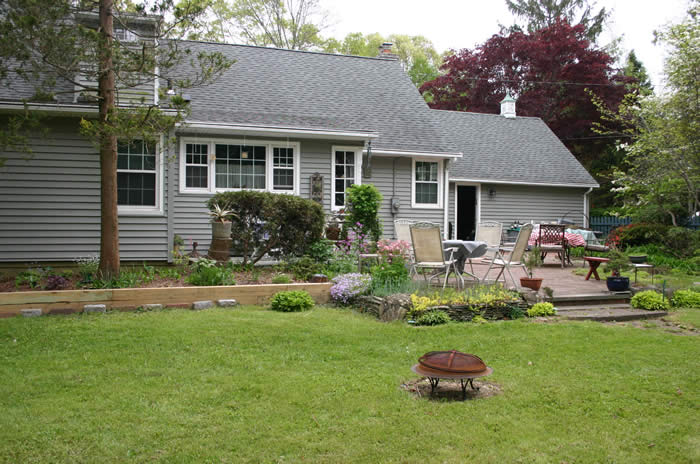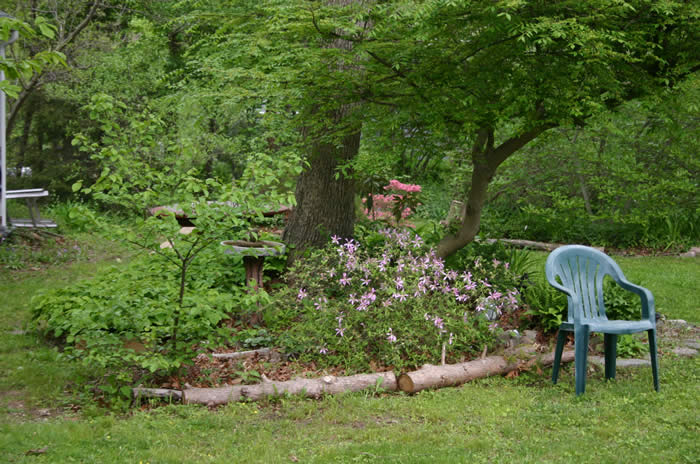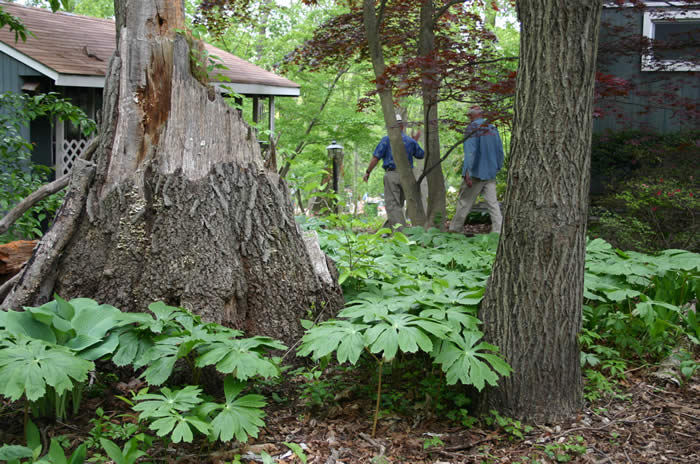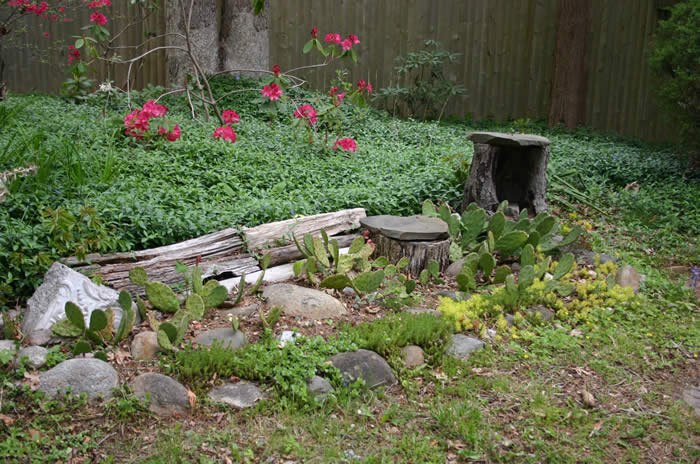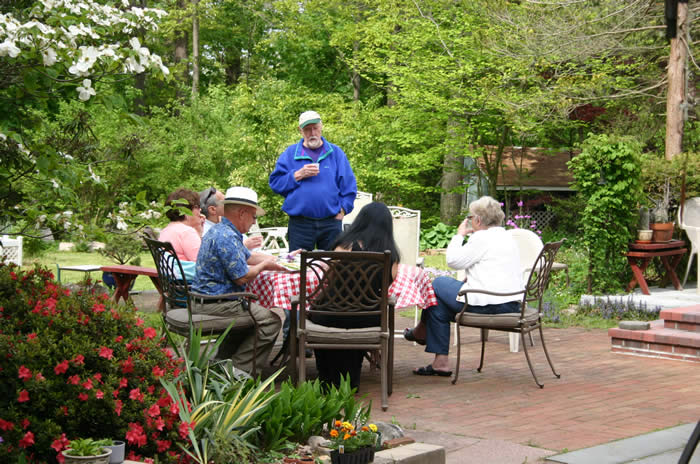 Bud is a little grumpy today. We're a week away from our May flower show and he won't be able to show his latest hybrid. It's a cross between Whitestone by Bud's Yellow. Too bad, Bud. Maybe next year.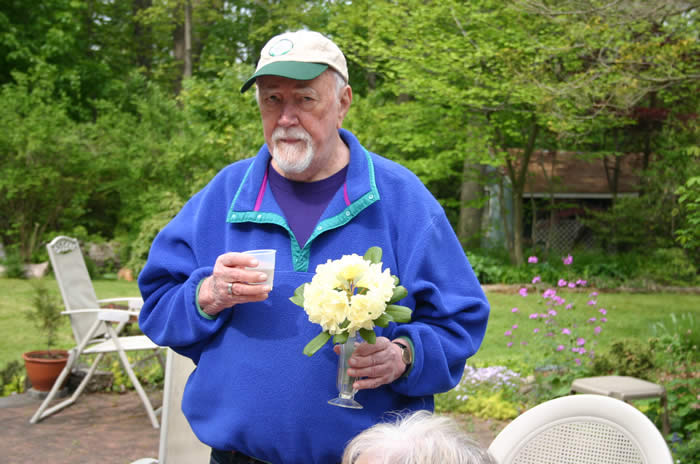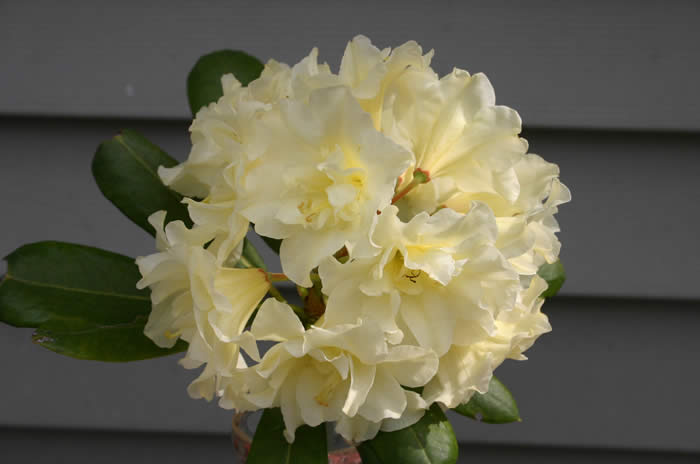 Due to her recent passing, Alice Ford's garden was not on the tour. Her garden was a lovely display of many plants in a small space. Her tours always involved lots of socializing with good conversation and laughter. We are going to miss you, Alice!